A little bit ago, I wrote about Eleanor and Miranda's new cousin Dylan. I didn't have a chance to post photos until now though.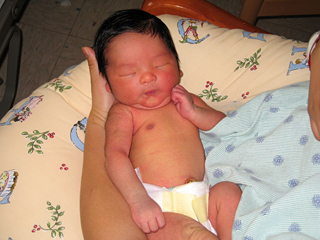 Isn't he cute? He has such a tiny mouth.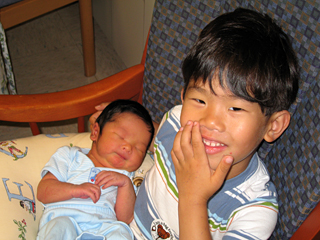 And this is Jared holding Dylan. These pictures were from April 21st when Dylan was just three days old.
Unfortunately, we're probably not going to get a chance to fly out to visit my sister for a little bit, so we're going to miss Dylan being this small. Our guess is that the earliest we'll see them is in November when Dylan will be six months old.